We offer a unique feature of having direct access to extensive trail riding on adjacent Chickasaw Basin Authority lands and trail system (equestrian trails maintained with assistance by Shelby Farms Equestrian Alliance volunteers). We also offer trails on our own farm property. SCF Trail Riding wolf_river_wildlife_area_map
NEW!! Guided Trail Riding "Lessons on the Trail" are now available! As we continue to grow this exciting opportunity, the Wolf River rides are currently only offered on a limited basis and to those who have demonstrated their riding ability in the arena in previous lessons &/or on shorter rides. Riders who are less experienced but still want to experience a trail ride will enjoy lessons that begin in the arena and then finish on a ride through our wood and field trails. Please

contact us

if you would like to know more and set up a ride.
Please note: There are NO horse rentals and all rides are structured as lessons with a trainer to guide and instruct you along the way.
Wolf River Wildlife Area, Collierville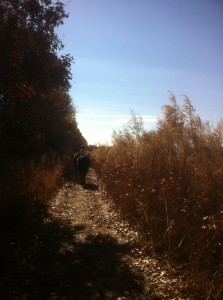 Read some info available on the internet re this trail system:
Collierville's newest park contains over 2,000 acres of woods and wetlands along both sides of the Wolf River. The 5-mile crushed limestone trail is open 7 days a week from dawn to dusk and can be accessed at the Collierville-Arlington Rd. bridge where there is a gravel parking lot on the north side of the river. The park can be accessed at its western end from Bethany Rd. Eventually, the trail will extend for 8 miles to Houston-Levee Rd. The farm fields north of the woods are now open for hiking and biking. The map below shows a trail on the farm roads. There are two parking areas off Collierville-Arlington Rd.,one on the north side of the bridge, and one farther north at the main trailhead. On the map, TR-1,2,4,5,6 all represent the tributary weirs. There is no hunting and no ATV (four-wheeler) use allowed.  Day-use only. The County sheriff's deputies have begun checking the parking areas after dark.