At Shady Creek Farm, we share our lifelong passion for horses.  Whether your interest is trail riding, dressage or summer camps, we aim to build and strengthen the bond between horse and rider. We are a family run farm that has been helping riders of all ages improve their skills and knowledge for more than 25 years.
During month of December, there is a special offer on private lessons: Two (2) 1-hour private lessons for $100 (this is a $10 savings). The lessons may be used in 2017 – 2018. 
December Special – Two Hour Private Lessons (2) – $100
Any lessons may be purchased online or stop by the barn to meet us and make arrangements. The certificate is available as a way to help make your gift-giving easier.

Please contact us with any questions.

Merry Christmas!

_______________________________________________________________________
Scholarship Offering – Results Through People Leadership Conference Scholarships
RTP in partnership with Shady Creek Farm is making a special Scholarship Offering to our community.  Any company or individual who purchases and pays for a RTP Leadership Conference prior to December 31, 2017 can designate two (2) scholarships for a civic, religious or nonprofit organization to also attend a 2017 RTP Leadership Conference.

Companies or individuals are encouraged but not required to participate in the Conference and may use the purchase to designate an additional participant from the civic, religious or non-profit to attend.

Scholarship participants will receive all benefits, considerations and opportunities of a paid participant including, assessment, coaching, active learning process and the unique equine experiential learning that RTP offers. Participants interact with other leaders in the RTP Conference to expand their skill, while contributing in the active learning sessions.  

Further information regarding the Leadership Conference and the Results Through People unique offerings with Equine Experiential learning at Shady Creek Farm may be found at www.resultsthroughpeople.com.

Location: Shady Creek Farm, Eads, TN (Shelby County)
---
---
---
---
SCF offers year-round riding lessons, mini-lessons, couples and family group rides, lessons on the trail, summer camps and fall camps for ages 5 and up. Special needs students have access to various equine assisted therapies for individuals and summer camps. We also offer equine assisted experiential learning for corporate teams, Scout troops, youth groups, home school groups. Please browse our website and contact us for details about how we can help you.
_______________________________________________________________________
NEW
LADIES GROUP

IS FORMING FOR FUN RIDING, LEARNING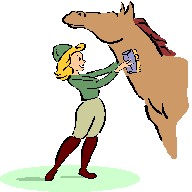 AND SOCIALIZING TOGETHER. PERFECT FOR NEW RIDERS, CURRENT RIDERS OR THOSE WHO "USED TO RIDE" AND ARE READY TO START AGAIN! Contact us for more details.
---
Family Group Ride –
Bring the family and Come ride with us!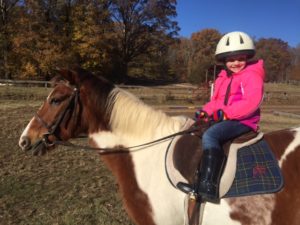 __________________________________________________________________
Equine Assisted Therapy and Training Programs Upcoming events, camps, professional training opportunities will be listed on the website. Please contact us to find out more about equine therapy for an individual or for details about the group training and development program.
All Trailblazing Camps are for children age 5 yrs. and up
For these special summer camps we offer individual or small group sessions. Please contact for more information.
*Trailblazing Camps are part of the SCF iGET UP Equine Assisted Psychotherapy program, where certified therapists and equine professionals come together to provide a unique experience for children to work on improving social skills, peer interaction, emotional literacy, self-regulation and self-esteem.
___________________________________________________________________
Some of the SCF Summer Horsemanship Campers having fun….
______________________________________________
 Come ride with us in the enclosed indoor arena – don't let bad weather stop you from riding!